On 21 September we announced the l

ast participant has been randomised in clinical trial 0205 investigating efficacy and safety of CT001. We have worked hard on the preparation and execution of this study and really pleased that soon we will present the top-line results.
Last visit in pivotal study 0205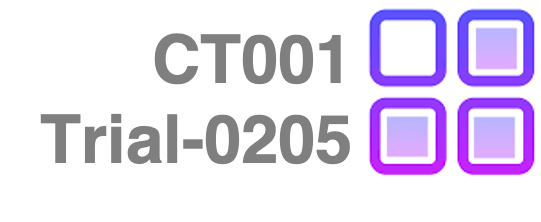 Comment from the CEO:
"We are very pleased that we have now reached the important milestone with recruitment of the last participant in trial 0205. This trial is the biggest so far in Cessatech's history with 220 adults recruited and the clinical team, dental clinics and site have really worked hard to reach this important milestone. We are grateful to both the team and the adults that participated in this trial. We now wait with excitement for the next step, the remaining follow up visits and then data will get cleaned and results analysed. We expect to have top-line results during Q4" says Jes Trygved, CEO
Top-line results soon...
We now wait with excitement for the next step, the remaining follow up visits and then data will get cleaned and results analysed. The safety follow up visit from participants is app. 1-2 weeks after last visit and then database lock, and the cleaning and analysis of data will also take some weeks.
We expect to announce top-line results during Q4-2023.
Key questions from investors
Since the release last week, we have received many relevant questions from investors which we want to elaborate on. Please find a short reply below of a few selected questions:

What is the study design?

In study 0205 we are investigating efficacy and safety of our unique combination product CT001 relative to placebo and two comparative active arms. The study is following the guidelines for combination products and treatment of pain.

Primary endpoint is sum of pain intensity difference after 55 minutes, as well as providing input to the PKPD modelling and simulation studies which link PK and efficacy from adults to paediatrics based on all previous CT001 clinical studies.

What is the anticipated outcome?

Based on several meta-analysis's

there is good evidence to support combining low doses of the two active substances in

CT001

for acute pain management

.

We hope to be able to demonstrate that CT001 will provide a significant reduction in pain scores at 55 minutes compared the active arms without increasing the side effects.

Why is study 0205 a pivotal study? Clinical trial 0205, investigating the postoperative analgesic efficacy of CT001 in adults, following impacted mandibular third molar extraction, is a randomised, double blind placebo-controlled trial with 220 participants. The trial is conducted in adults as it is considered unethical to perform placebo-controlled pain trials in children, and it is therefore pivotal in the sense that we are investigating efficacy and safety relative to placebo and the two comparative active arms

in an established pain model. The results are then used in a modeling and simulation study to link PK and efficacy in adults to paediatrics

.

The final study 0202, is a phase III study, but mainly focusing on safety and use in children

in the intended patient population and in a hospital emergency setting

.
Pipeline

update
On 12 September we announced the endorsement by EMA of the PIP for CT002...
Earlier this month we announced the agreement with the European Medicines Agency on a Paediatric Investigational Plan for its second asset CT002 for medical procedural sedation in children. See more details in the link below.


Financials

including

Q2 results

Cessatech management team

Shareholders
Management, Board of Directors and other Insiders.
Together currently hold 16%
FOR PAIN TREATMENT OF CHILDREN.
Studies show that off label use of medication is the rule rather than the exception and that 79% of the emergency rooms in Scandinavia use physical restraint on children.
Cessatech aims to meet that need – and the first product and lead asset, CT001, is a nasal spray for children aged 1-17 years that experience acute pain or pain related to medical procedures.
Drugs that are developed by Cessatech should be proven effective in adults and represent a medical unmet need in children where a good effect can be documented. Thus offering economic value creation by identifying and developing drugs with a short time to market and risk-reduced profile.